🇫🇷  FMI GROUPE a le plaisir d'annoncer la reprise de ses services d'affrètement de Goole (Grande Bretagne) à Nouadhibou (Mauritanie) pour British Steel au travers de sa filiale MSM HONG KONG, transportant des cargaisons homogènes, à savoir des rails. Nous tenons à remercier British Steel pour sa confiance et son soutien constants.
Nos équipes expérimentées sont disponibles pour répondre à toutes les questions et fournir une solution sur mesure pour répondre aux attentes du client. Notre filiale d'affrètement est disponible pour gérer des pro    jets de grande envergure et veillera à la sécurité de la cargaison et à sa livraison dans les délais.
Nous sommes fiers de l'excellence de notre service à la clientèle et nous sommes impatients d'aider les entreprises à répondre à leurs besoins en matière d'expédition à l'avenir. Grâce à son engagement envers la sécurité, la fiabilité et l'efficacité, MSM Hong Kong continuera à fournir le meilleur service à ses clients.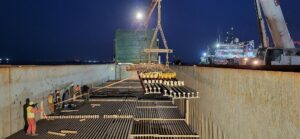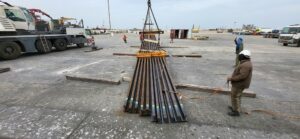 ___________________________________________________________________________________________
🇬🇧  FMI GROUPE is pleased to announce the resumption of its chartering services from Goole (UK) to Nouadhibou (Mauritania) for British Steel through its subsidiary MSM HONG KONG, transporting homogeneous. We are grateful for British Steel continued trust and support.
Our experienced teams are available to answer any questions and provide a tailored solution to meet the customer's expectations. The chartering subsidiary is well equipped to handle large-scale projects and will ensure the cargo's safety and timely delivery.
We take pride in our excellent customer service and looks forward to assisting companies with their shipping needs in the future. With its commitment to safety, reliability and efficiency, MSM Hong Kong will continue to provide the best service to its clients.