Chargement d'un navire complet pour expédition Anvers / Annaba
Le Eems Duisburg est un navire moderne et polyvalent permettant de transporter des marchandises divers et/ou des conteneurs et/ou des colis lourds.
Faites confiance au savoir-faire de FMI pour l'affrètement de navire complet.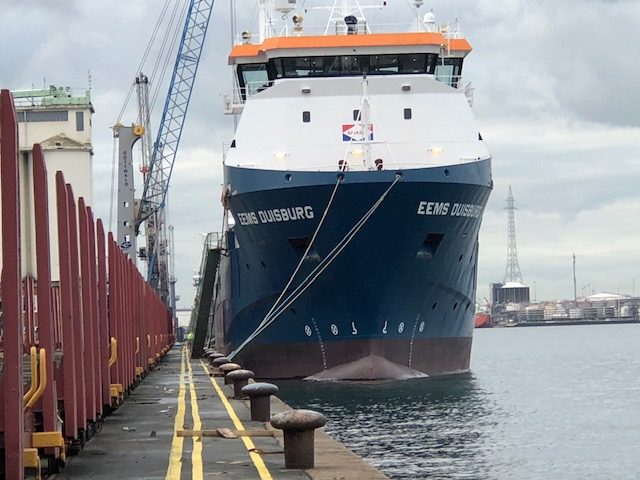 Loading of a full cargo for shipment Antwerp / Annaba
The Eems Duisburg is a modern and multi-prupose vessel for the transport of general cargo and/or containers and/or heavy goods.
You can trust FMI's know-how for your full vessel charters.